SheTech Program
Find your dreams in tech through the SheTech program!
No matter what you're passionate about pursuing, there is a connection to technology.
Science and technology will be a part of whatever career you choose.

Learning about science and technology will help you be successful in any college or career pathway.

Attending SheTech Explorer Day will help you experience new possibilities in STEM

You will be able to picture yourself and your dreams in a STEM career through the SheTech Internship program

Many of the jobs of the future don't exist today — help create them!
Get engaged in all aspects of SheTech to spark your interest and start on the pathway to a successful education and an exciting career in STEM. Through SheTech Explorer Day, the SheTech Internship program, SheTech Clubs, and the Entrepreneur Apprenticeship, you can see your dreams in a whole new way and discover how to reach them.
Participating in the SheTech program will help you turn your dreams into a college and career pathway.

At Explorer Day, you will experience, innovate and create while imagining how to achieve your dreams in tech. The morning starts with interactive sessions that allow you to explore technology from Utah companies and learn new skills in a workshop setting. You can even learn how to be an entrepreneur. In the afternoon, you get to  experience the Tech Challenge where you will work in a team of girls and an industry mentor to create a solution for a real-world problem, pitch your idea, and compete with other teams for prizes.
Besides getting to meet many female role models in tech careers, you will get hands-on experience creating fun and interesting things. Sign up now to receive information about the next SheTech Explorer Day!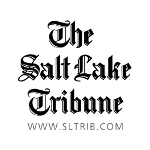 Seeing is believing – SheTech shows girls there is a future for women in Utah's tech industries. [More]