Sign up for the annual SheTech Summer Internship Exploration program to discover opportunities in Silicon Slopes tech companies with other high school girls. The 2023 SheTech Internship Exploration will offer to weeks of in-person and virtual sessions. During the summer program, you will:
Visit companies and picture yourself in their environments

Engage with female professionals and hear what "a day in their life" looks like

Learn how to brainstorm and ideate solutions to tech problems

Understand the impact you can have by pursuing a STEM degree to achieve your dreams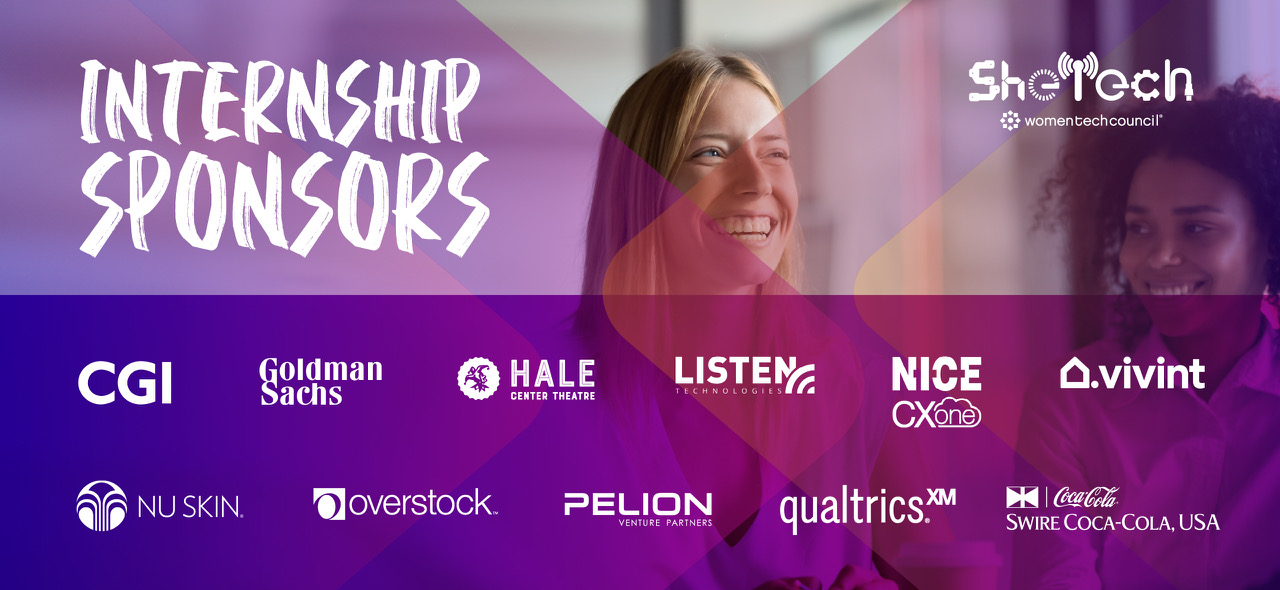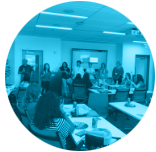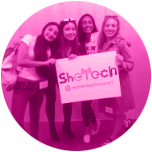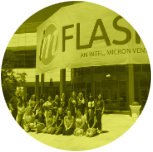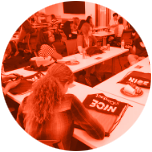 DESIGNED TO ACTIVATE, ENGAGE, AND INSPIRE STEM
The Women Tech Council (WTC) launched a technology internship exploration program to provide high school girls the opportunity to tour and explore technology companies, meet and interact with women in tech, and understand the impact they can have by pursuing STEM careers.
The internship exploration is an extension of WTC's SheTech, a program designed to activate, engage, and inspire high school girls to pursue STEM fields and careers through hands-on experience and mentoring with industry experts. As the newest addition to SheTech, the internship exploration program continues SheTech beyond the school year by providing another touch point to keep girls engaged with tech companies before they finish high school, increasing the likelihood they will choose to pursue a STEM degree. In the last year, more than 3,000 high school girls have participated in SheTech. Research shows 90% of these girls are more likely to pursue STEM fields.
2018 INTERNSHIPS
During the 2018, SheTech Internship program 45 high school girls had the opportunity to meet role models and tour ten tech companies across Silicon Slopes, including: Ivanti, Dell EMC, Instructure, NICE inContact, Adobe, Ancestry, MX, Tesla, and Thumbtack. Also during the 2-week internship, the girls were on KSL TV, talked to teachers at the annual state CTE conference, and learned to solder computer chips on badges while attending the OpenWest conference.

"Through partnering with industry to bring them real experiences in tech, we are creating actionable pathways for girls to be a successful part of the technology economy."
-Cydni Tetro, WTC president and founder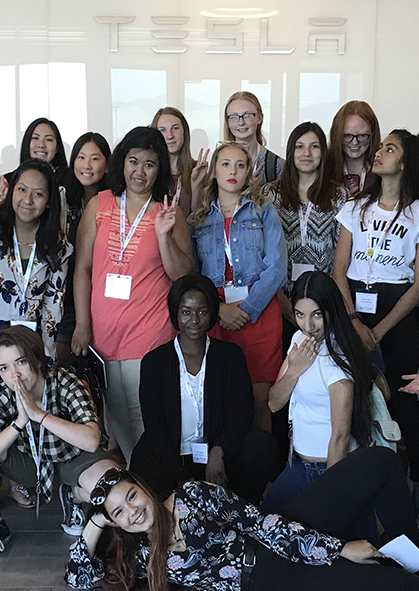 2017 INTERNSHIPS
In 2017 participants toured tech companies across Silicon Slopes, including Vivint, Ancestry, Instructure, Dell EMC, Domo, Adobe, HireVue, and IM Flash to learn about working in tech, the types of jobs that exist in the technology industry and the employability skills they need for a successful career in STEM.
During this internship, the girls presented at the state educator's CTE Conference to demonstrate and teach state educators about activities to engage students in STEM. Watch the video to learn more about what these girls learned and did during the internship!