Sponsor SheTech

Workshop Descriptions
Bio & Medical

AQUARIUMS: Not Just For Fish!

Could you train a dragon, if you had one? Would you know how to even take care of one? Join the Loveland Living Planet Aquarium's education team for some animal edu-tainment. Don't expect to see fish, but be prepared for some other scaly, slimy and even furry critters to help us introduce you to the world of animal education. Join us for water quality tests, animal presentations, and even learn to train your classmates! Come explore, discover, and learn with us as we dive into the world of animal care, training, and education.
Engineering Polymers for Medical Devices

Polymers are large molecules made of repeating subunits and make up many materials we use in everyday life. Polymers play a huge role in building life-saving medical devices used in medical procedures. It's our job as engineers in the medical device field to create products that help people recover from illnesses and life healthy lives. Engineering the materials that make up medical devices is one way to create devices with optimal performance. This workshop will cover materials science and engineering and how engineers use these engineering fundamentals to create all kinds of devices. We will discuss polymers and how they can be engineered to exhibit specific properties, and then students will get to engineer their own polymer slime.
Nothing Fits Better Than a Perfect Pair of Genes

Have you ever wondered why your hair is straight or curly, or what makes your eyes blue or brown? It is your genes! Come and learn about genetics using zebrafish. Conduct an experiment to determine what genes zebrafish adults have by examining their offspring (babies). See the beating heart of a baby zebrafish and learn why zebrafish make excellent models for human development. Unleash your inner scientist!
Scientist for a day!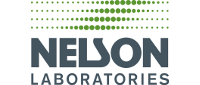 Here at Nelson Laboratories, we test medical devices. Everything from a band aid to an artificial heart—we test these products to show they are safe for us to use! Come learn about the microorganisms we look for, and a hands-on demonstration of how we test these devices. We will have lab coats for you to wear as you walk through a day at Nelson Laboratories.
Digital Awesomeness

girl(code)


You live in a world surrounded by technology; wouldn't it be great to learn how that technology works and how YOU can tell it what to do?! Join us for a fun and exciting session to learn how easy it is to write your own CODE! This session is HAND-ON, FUN and Exciting. Come learn how much fun it is when girls (code)!
The Latest In Tech Gadgets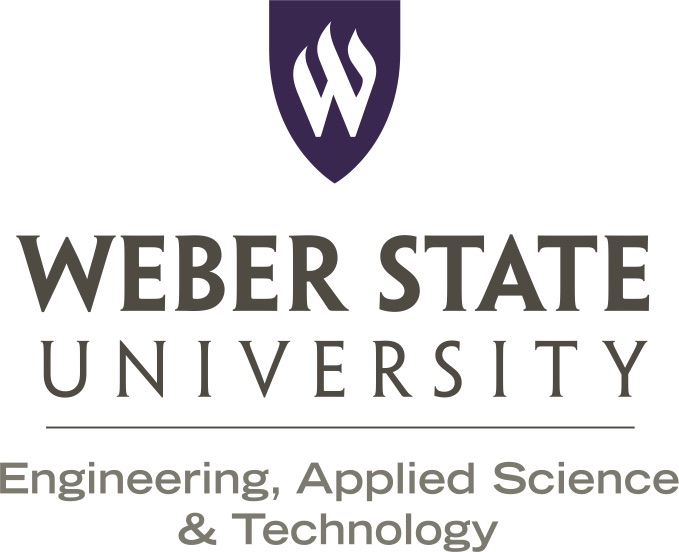 Get to play with and demo new technology that is available, affordable and fun. Dr. Alex Lawrence from Weber State University will showcase some of the latestretail gadgets available.
Pick Your Place in Technology
Did you know that working in technology is not just coding? You don't have to be a scientist or mathematician, you just have to be creative with the drive to get things done. Let us show you all the different roles

you can play in the tech industry that help bring technology to the masses. From research and engineering to product management and email marketing, you'll see why we love the tech industry and why we know there is a place for you! This is a fun, interactive session to prepare you for the diversity of roles available to you in technology.
Rapid Prototyping
How the Manufacturing Industry is using 3D printers to more

efficiently and quickly prototype new products or services. We will go over the basics of 3D modeling, splicing, and how to set up an object to 3D print.
So, you want to be a hacker?
Computers are machines built by humans. They follow our commands and have zero emotions. But whenever it responds to me typing "Thank You" with "You're

Welcome", I shiver. Come learn more about computer security, hacking and how to communicate with your computer the way hackers do in our favorite tv shows with: the Command Line. hackers do in our favorite tv shows with: the Command Line.
Using Eye-Tracking Tools to Measure and Improve User Experience Design

When creating websites, we need to try to make it easy for users to find what they are looking for. Eye-tracking tools can be used along with other tools of user experience design to track how users are actually using the website. We can improve the design based on these results.
Candy Code
Come to this "sweet" workshop and learn how to

encode your name in binary using candy. No programming knowledge required. We'll make Smarties out of all of you!
Learning STEM Experience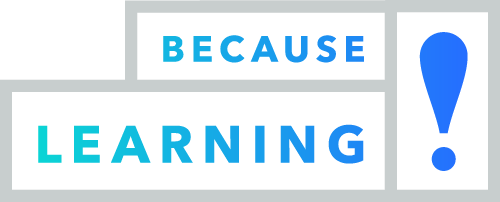 We can have demos set up that include a Laser Alarm and a coding activity that has the student code to display their name on an OLED screen.
Game Design: Program a Medieval Fireball Launcher

Learn how to program games using the game design software Unity3D and Javascript. Learn how to program: pickups, launching fireballs and creating an upgrade system. You will be able to download the Unity project files created in class to use in your own games.
Animation Lip Sync
Do you love animation? Would you like to learn how to create a mou

th rig for lip syncs? In this session, you will learn how to sync lip movements in the industry standard software Adobe After Effects. Lip sync is an important aspect of animation with many career paths beyond cartoons in the corporate realm, like making animation how-to videos and motion graphics.
Molecules & Materials

Diamonds are a Girl's Best Friend: The Chemistry of Diamonds

Come learn about the amazing properties of diamonds, learn how we make diamonds and their many industrial and cosmetic uses.  See gem diamonds of fancy pink, blue, green and purple.  You may even walk away with your own diamond!
Chemistry

How are shampoos and lotions made? Come learn about what goes on behind the scenes in ideating and producing your personal care and cosmetic products!
Drip, Drop, Dunk
Do you like playing with water? The students and professors in the BYU Fluids Group sure do, and we want to bring our world to you! Why can some animals run on water but we sink? Why does the water coming

out of your shower head look like a smooth stream at first and then become little drops before it hits you in the face? And do you know how to keep an object completely dry, no matter how much water you throw at it? We do! Come and learn our watery secrets and explore some of them for yourself!
Food Science & Technology: Exploring the wonderful, tasty world of Confectionery Science

Come learn how phase transitions in fat and sugar impact quality and development of popular confectionery items, from candy to chocolate. Come make crystals with us! Taste, feel, and see various confectionery products characteristics and unwrap their secrets using chemistry and physics principles. Learn about polymorphic structures, chocolate bloom, glass transitions, water activity and how sugar crystals and other ingredients play together to produce the vast number of confectionery products that we all love.
Rockets & Robots

3-2-1 Blast Off

Soar to new heights in this rocket propulsion workshop. Learn how a rocket lifting off is an application of Newton's Laws of Motion. Build your own rockets and see how high and how far you can go. Learn how variables such as fin shape and weight affect how high the rocket will fly.
DealerTrack Car Bots

You'll enjoy a hands-on experience learning how to program the DT Car Bots to do a variety of things, including maneuvering through obstacles. By combining the right technology with the right people, Dealertrack DMS helps automotive dealerships achieve more. Come learn how technology can be amazing and fun!

Cardboard Robot Build
Students will use comparative anatomy and engineering skills to build a robotic hand. We will discuss adaptive equipment like 3-d prosthetics. We will use simple machines and engineering design to build robotic limbs. This workshop will involve group collaboration and collaborative build challenges.

Intro to Rocket Science
Participate in this awesome hands-on workshop! We will learn about aerodynamics and flight. Build and test a paper rocket using an air compressed rocket launcher! Try for distance and accuracy. This workshop will give you the plans to build your own rocket launcher at home.
Explorer Day Schedule
Get Registered!!
Register now to get the classes you want. Registration is free, but limited to the first 1500 girls. To register select 2 workshops, techzone, complete the info section, tell us if you want to complete a certification, submit your registration and you are finished.
We'll do our best to get you into the workshops you select. Just remember workshop placement in a class is not guaranteed, but no matter which workshop you attend – you will love it. Your workshop schedule will be provided to you at Explorer Day. And remember grab your friends and get them to come with you.
Our cool Workshop are listed below – take a look and choose a few favorites.  All workshops are offered during all three session times, if they are grayed out on the registration form they are already filled. So register now to get your top picks.
Registration for the 2017 UVU is now closed.  See the main Explorer Days page for other upcoming events.