Fun at Work, Improvement at Work

Working in Tech doesn't always mean working in the digital or virtual world. There are many opportunities to work in industry to improve processes and systems. And it is very possible to have fun doing it!
This exercise shows how watching systems function and highlight simple improvements which can make big changes to efficiency as well as improve the work for the operators!
Ancestry®, the global leader in family history and consumer genomics, empowers journeys of personal discovery to enrich lives. With our unparalleled collection of more than 27 billion records and over 18 million people in our growing DNA network, customers can discover their family story and gain a new level of understanding about their lives. For over 30 years, we've built trusted relationships with millions of people who have chosen us as the platform for discovering, preserving and sharing the most important information about themselves and their families.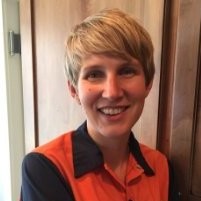 Sarah Suek
Operational Excellence Engineering Manager