Music Production, App Development / Design & Social-Viral Marketing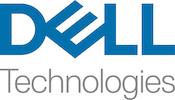 Make your next move viral with the right apps and resources in your tool bag. Incorporate music production (tracking, editing and mixing) with application development/design, and social media marketing savvy.
Music Production
Learn to create and edit tracks using Pro Tools
Downloading/Installing Pro Tools
1. Go to Avid – https://www.avid.com/#Audio (Chrome)
2. Select Pro Tools from menu to the left of the screen. 
3. Search for "Pro Tools First" using the search feature in the top right hand corner. 
4. Locate the most recent version (2019.6). Click on the link. 
5. Follow the instructions for installation. 
Additional Links: 
• iLok – https://www.ilok.com/#!home
App Development / Design
Learn the basics of using Adobe Photoshop to promote yourself
Download/Install Adobe Photoshop (Free Trial)
1. Go to Adobe https://www.adobe.com/
2. Click on the Creativity and Design Tab 
3. Select Photoshop
4. You can sign up using free trial. (After the trail, as a student, you can get a lower subscription rate) 

Bryan Bell
America's Leader, Systems Engineering
About Dell Technologies
Dell Technologies is a unique family of businesses that helps organizations and individuals build their digital future and transform how they work, live and play. The company provides customers with the industry's broadest and most innovative technology and services portfolio spanning from edge to core to cloud. We value our customers, winning together, innovation, results and integrity.
You want a meaningful career. You want to drive human progress forward with innovation. You want to join a team of the best and brightest talent all over the globe. You want to be a part of a technology company that makes a profound social impact. A diverse and inclusive people company. Well, we want that for you, too. Learn more about working at Dell today!