The Science Behind Making Rock Candy

Your Micron representatives are going to take you through the process of how to make rock candy! We'll touch on some of the fundamental concepts that utilized throughout the process.
Micron Technology, Inc. is an American producer of computer memory and computer data storage including dynamic random-access memory, flash memory, and USB flash drives. It is headquartered in Boise, Idaho and has locations around the globe!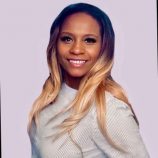 Keshia Sorensen Laliberte
CVD/DF Process Engineering Lead Supervisor
Alia Massouh
New Product Introduction Manager